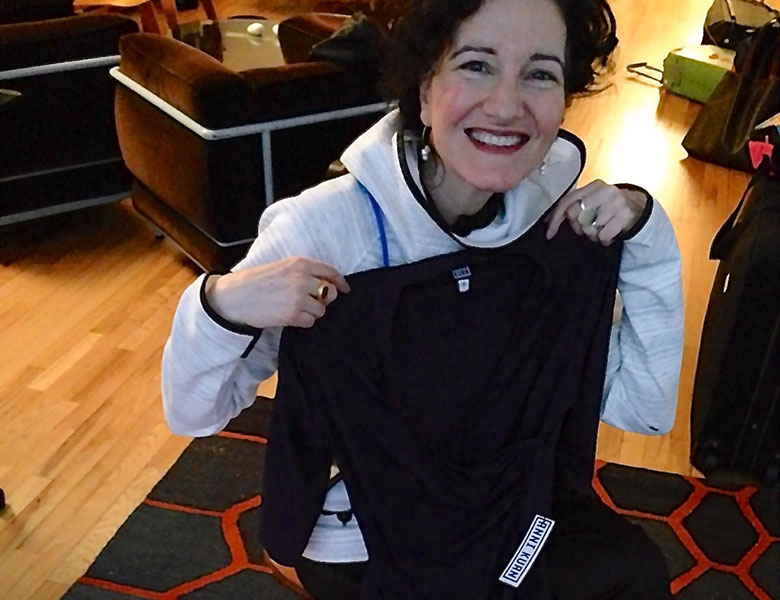 I was so excited when we made our first sale on the spanking new website!
Ayse Birsel received this love package in NYC from her husband Bibi as a surprise gift. Here she is opening the package. Yay!
The lovely Ayse will be sporting this Rappu dress on her travel to Istanbul. The soft jersey material makes it easy to pack and the perfect travel companion (after Bibi, of course). I was thrilled to get a picture of Ayse modeling the dress—she looks delicious!